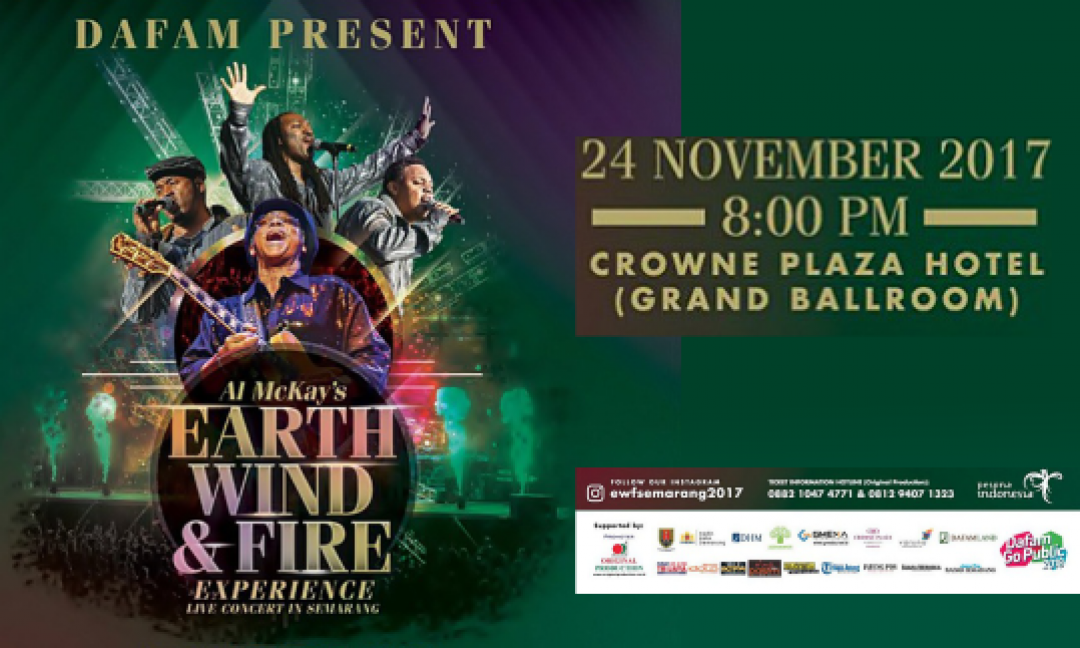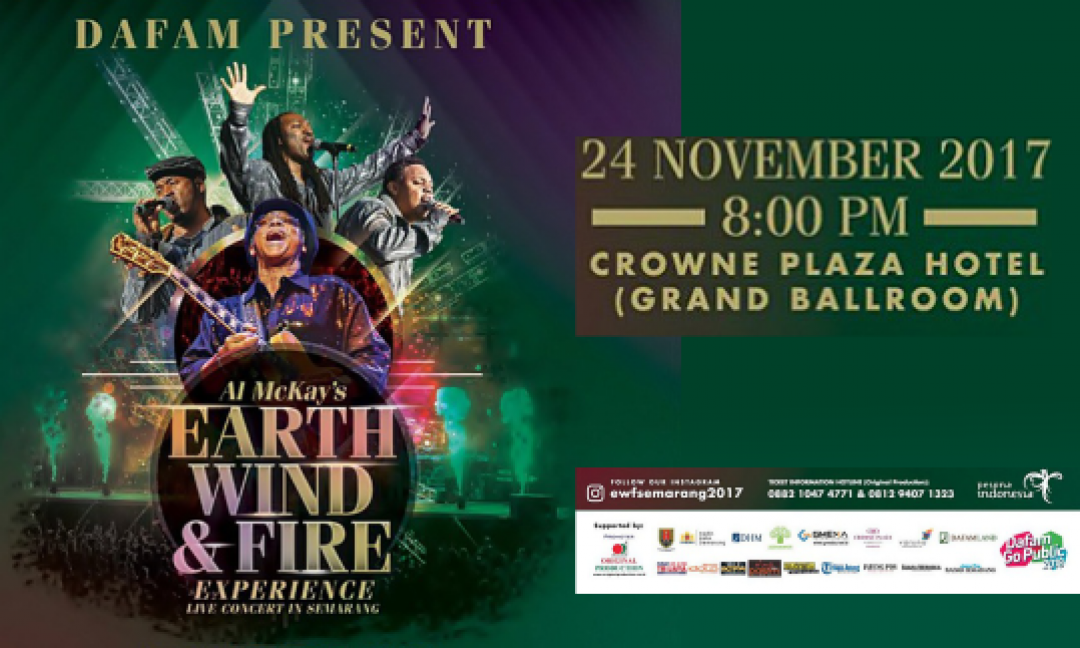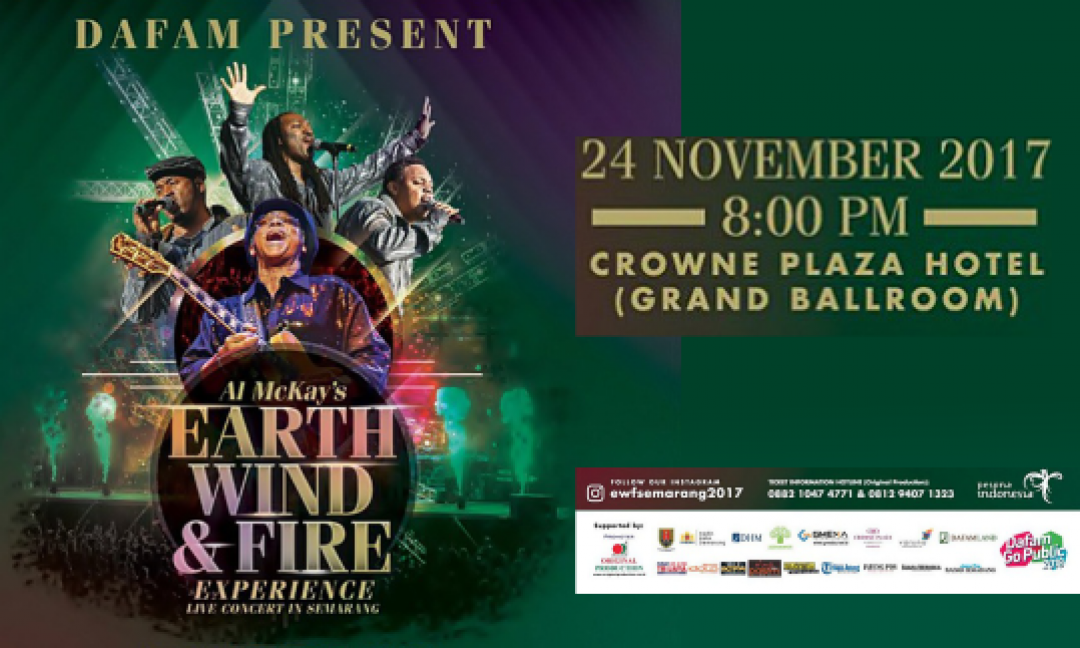 AL MC KAY Earth WInd and Fire
In late 1983, Earth, Wind & Fire went on an extended "hiatus." Although there were noises made subsequently from time to time, the group that had defined its unique sound was gone. Then in 1990, the former EWF guitarist, Al McKay decided to put a band together from the remains of the original group, initially for some special performances in Japan.
Calling themselves the "LA Allstars", the group assembled former members of EWF into a model of the original rhythm section driven group, organized around the all important guitar work of McKay.
Detail Event
Tanggal Event
16 Mar - 25 Apr 2023
Harga Tiket
| | |
| --- | --- |
| Platinum | Rp 2,000,000 |
| Gold | Rp 1,500,000 |
| Silver | Rp 750,000 |
| Festival | Rp 350,000 |
| Everyday Pass | Rp 1,000 |
| Everyday Pass New | Rp 5 |
| Tes Pajak Online | Rp 100 |
Lokasi Event
Lokasi tidak tersedia
Booking Sekarang